July 9th, 2020 - Ottawa, ON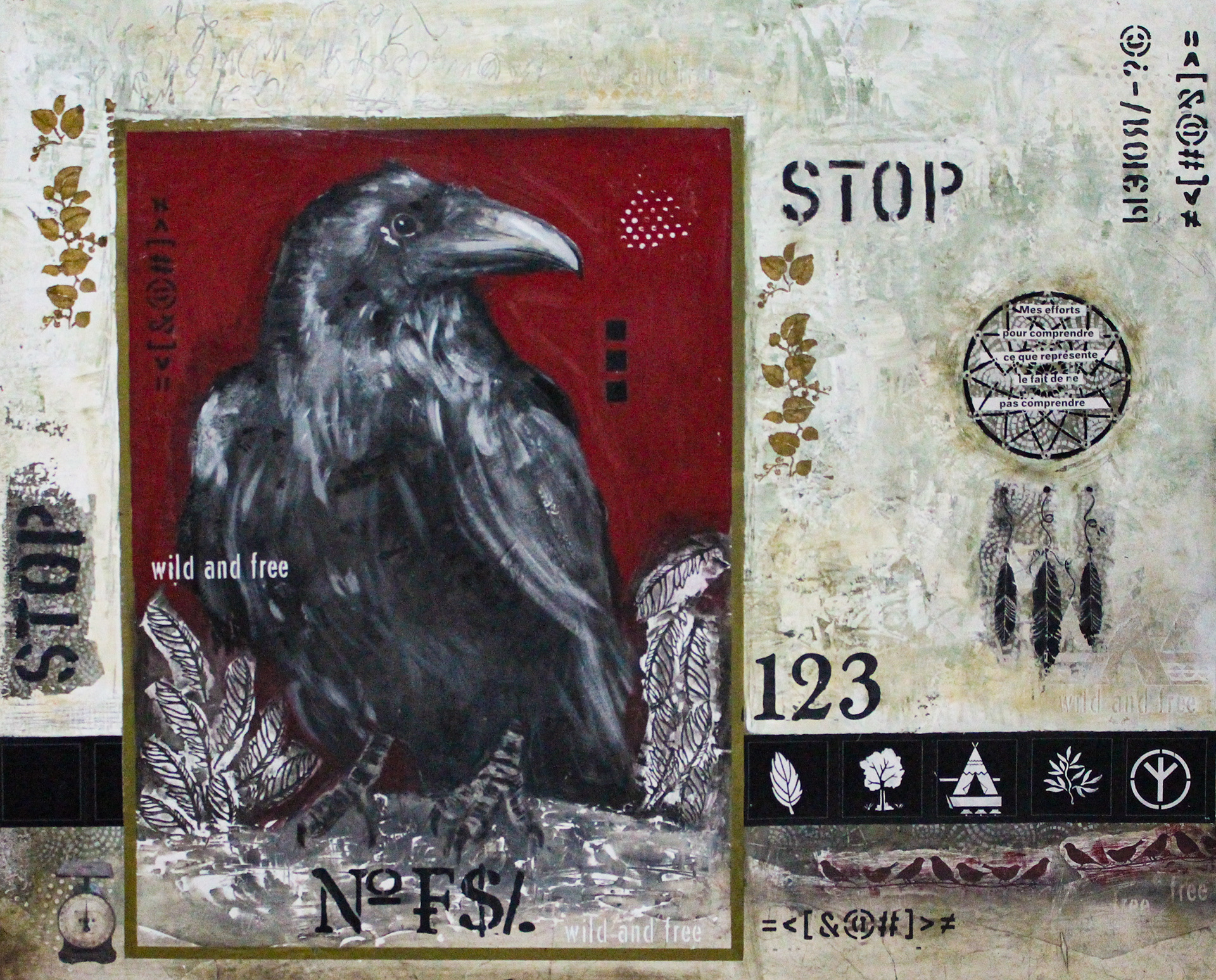 Vernissage - Alpha Art Gallery 
531 Sussex Drive
Ottawa, ON, Canada
K1N 6Z6
Un très mauvais présage, annonçant le malheur
Le chant du corvidé d'infamie est porteur
Si le destin essai de nous prendre en défaut
Viennent les noirs oiseaux, ceux d'Edgar Allen Poe.
Certains y voient un signe d'espérance
La science des devins, l'espoir d'autres naissances....
Diane Lacaille throws a chimerical light on the symbolism of the common raven and the mythological bestiary which crosses ages and cultures.
December, 2019 - Cantley, QC
Arts Night
A night to remember as friends gather to celebrate art. Watch as music, painting and photography embrace. 

Featuring musical performances by Luis Trudel and Pierre Charles Genereux, photography by Peter Konzuk, as well as live painting by Diane Lacaille.