"What matters above all to me is the creative process, the act in itself dominates the final rendering" 
Artistic Approach
Physicists in the XXth century discovered that the world as we know it is comprised of parallel energies. They called it, the Quantum Universe. 
So, in actuality, what appears to us is the result of the combination of all these simultaneous energetic realities. There is always the partition of a whole. Whether we are in the macroscopic or microscopic order, there will invariably be a smaller part that divides it and a larger part that encompasses it.
One real side hides another. One story ends, another begins, a symbolism is forgotten, another reappears. We are the substrate of what was, the living forces of one generation being transmitted to the next. The story is transparent.
So it is with my paintings. I play with serial accumulations, fragments of images torn from history and oblivion. I have a real fascination for semantics, the reappropriation of images, letters and numbers. I feed on time, its traces, its marks, its passage on matter. The image that is built is built on an older one. By affixing successive layers of acrylic, glazes, collages, pictograms, the present is revealed anchored in what was. An amalgam of colors, techniques, the continuous vibration of the displays will create a frame of time that passes a sort of Marris column. One poster replaces another, the graffiti of today covers those of the day before. 
"
The canvas gradually becomes a tumultuous path, a cacophonous symphony of diverse elements"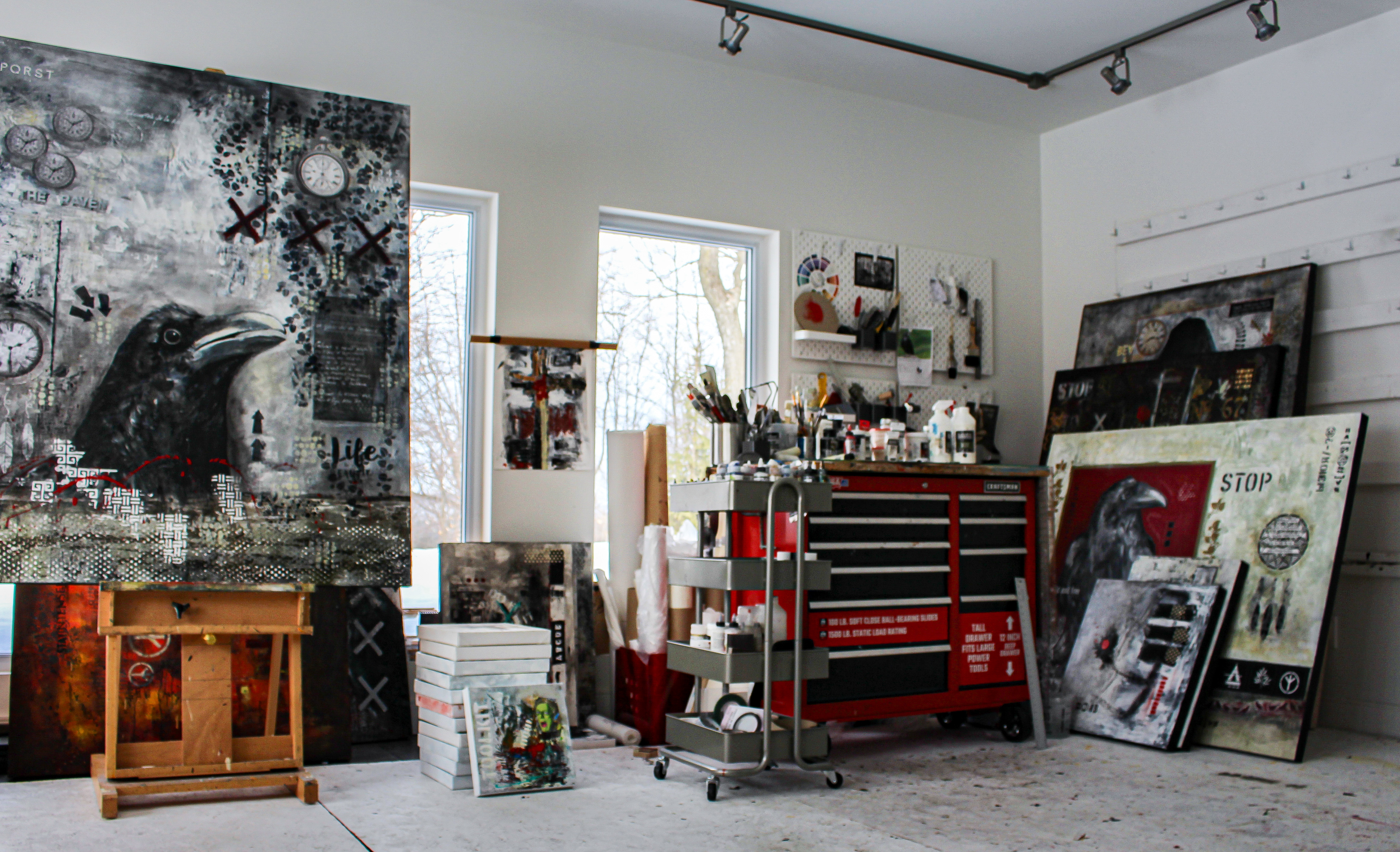 Diane Lacaille lives and works from her home studio in Cantley, Quebec.
Her paintings are a valued part of numerous private collections, and are currently showcased at
Alpha Gallery
, in Ottawa. 
Bachelor of Arts and Design
Université du Québec en Outaouais
Mention d'excellence (2001)
Diploma of College Studies
Collège Lionel Groulx
Visual Arts (1974-76)
Residence in Painting and Engraving
Écoles des Beaux-Arts de Bratislava, Slovaquie 
Spring (2002)
Paper making and arts du livre
(2002)
Engraving
(2002, 20016 to 2018)